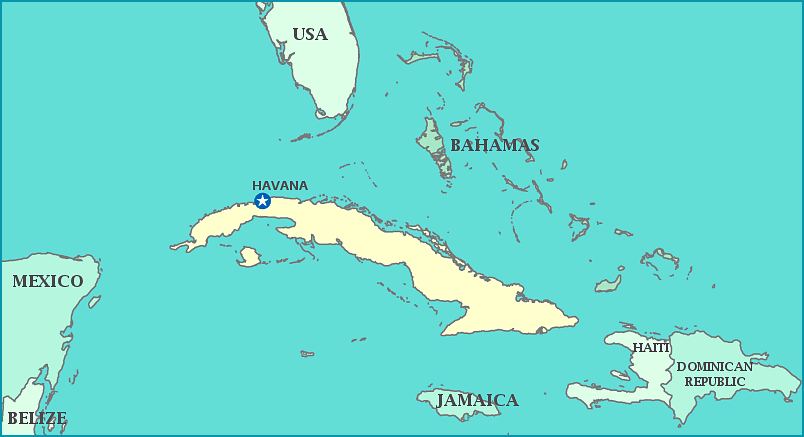 CUBA
Cuba was among the first parts of the New World to feel the effects of European discovery.  Christopher Columbus landed in Cuba in 1492, and Spaniards under Diego Velasquez established settlements in Cuba by 1511.
The Republic of Cuba became independent after the Spanish-American War in 1898 and became a US protectorate in 1902.
In 1933, a group of Army officers overthrew the government, and Batista subsequently became the leader, and ruled Cuba as a corrupt police state, In 1959, Fidel Castro led a rebel army to victory, and set up a Communist government with a planned economy and strict rules about everyday life.  Estimates of executions after Castro's taking over vary greatly, up to 33.000.  Russia put missile in Cuba, leading to the Cuban Missile Crisis; the missiles were later removed. Part of the issue is that Cuba is only 90 miles from the United States state of Florida.
Almost a quarter of Cuba's economy relies on 'unclassified transactions'.  The country consists of the island of Cuba itself, along with Isla de Juventud, and several archipelagos. Cuba is the largest island in the Caribbean.
Area: 110,860 sq km
Population: 11,031,433 (2015)