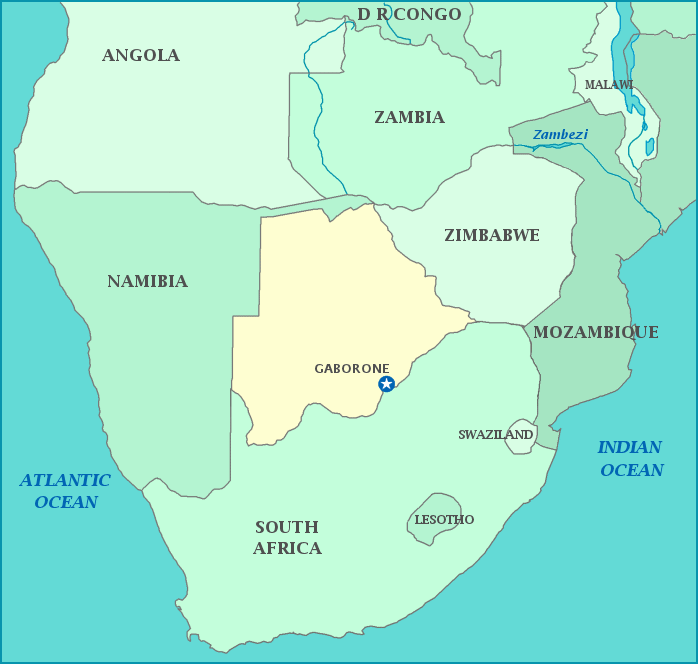 Botswana
Botswana was formerly known as Bechuanaland, and was a British protectorate. Botswana gained independence in 1966. It is located in southern Africa, just north of South Africa.  Botswana's other neighbors are Namibia to the west and north, and Zimbabwe to the East; it touches Zambia to its north.  Most of Botswana is covered by the Kalahari desert.  The Limpopo river flows along part of its southeastern border.
Botswana has benefited from decades of civilian rule.  While sparcely populated, Botswana has one of the most dynamic economies in Africa.
A citizen of the Republic of Botswana—the official name for the country of Botswana—is known as a Motswana, while multiple citizens are known as Batswana.  Botswana is one of the most sparsely populated countries in the world, partially due to 70% of the land being covered by the Kalahari desert.  Botswana has the largest diamond mine in the world, as measured by value produced, in addition to other minerals.


Population: 2,127,825 [2013 est]                    Area: 581,730 km2